To support the performance and maximize the traffic of monetization solutions, the Group adds a Digital Marketing solution to its offer: DV ADTECH.
It brings together all the Group's expertise in terms of user acquisition. Teams work directly with GAFAM (Google, Facebook…) in the optimization of all available Digital Marketing levers: Search, Display, SEO, SMO, ASO … This know-how, based on a 100% ROI approach, is also offered to all professionals outside the telecom ecosystem such as Apps' editors or advertisers via the brand: Addict.
100% ROI focus, Smart Data BASEd
€ millions/year
of media buying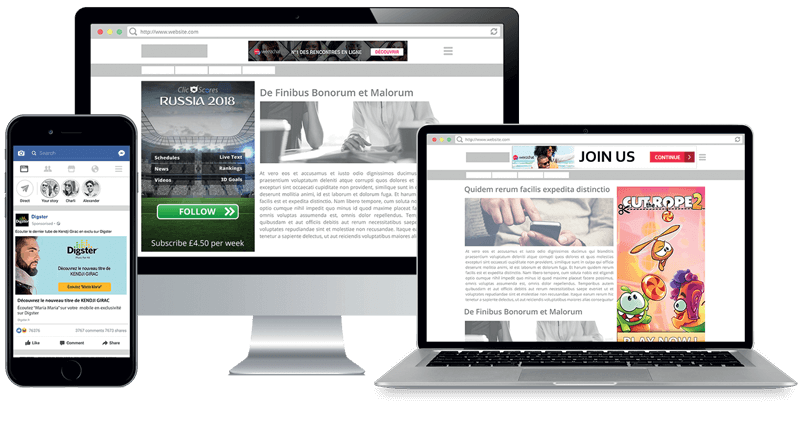 Support for monetization solutions
Generate app downloads, new subscribers or accounts opening. Every year we spend € 100 Million of media buying in partnership with the main players (Google, Facebook, Bing…). Our campaigns are displayed internationally on all digital environments: Web Mobile & Apps.
Offering our expertise
to all professionals
Digital Virgo offers its expertise in user acquisition to all professionals outside the telecom ecosystem under the Addict brand.

Our experience
serving brands
Addict offers a comprehensive range of performance-based Digital Marketing tools. It is based on clear and analyzable goals and efficient levers (SEO, DISPLAY, SEARCH, SMO…) focused on ROI and Smart Data.
Addict rethinks the classic agencies process creating a coherent blend of Digital Marketing and optimization technologies. Large volumes of information are analyzed in real time to target the best potential users, in coherence with the objectives of its clients.
More than 35 000 Campaigns / year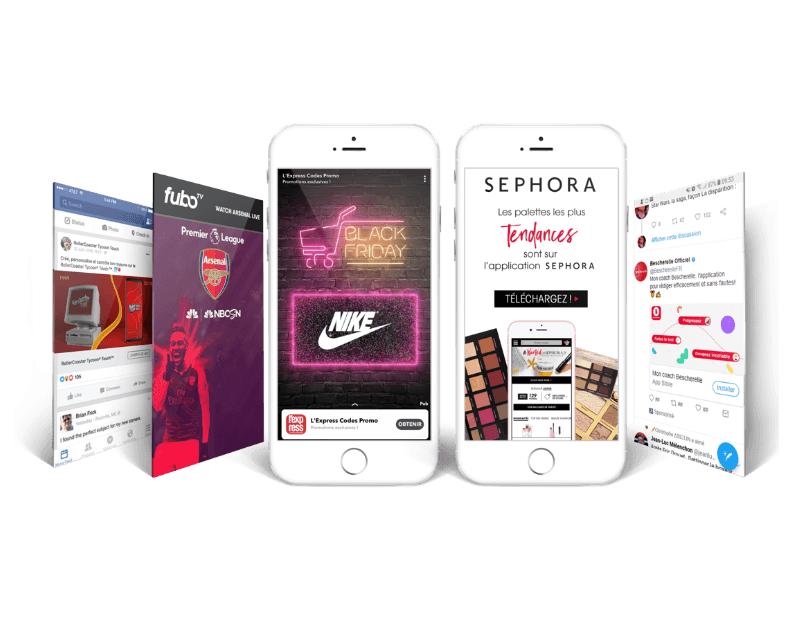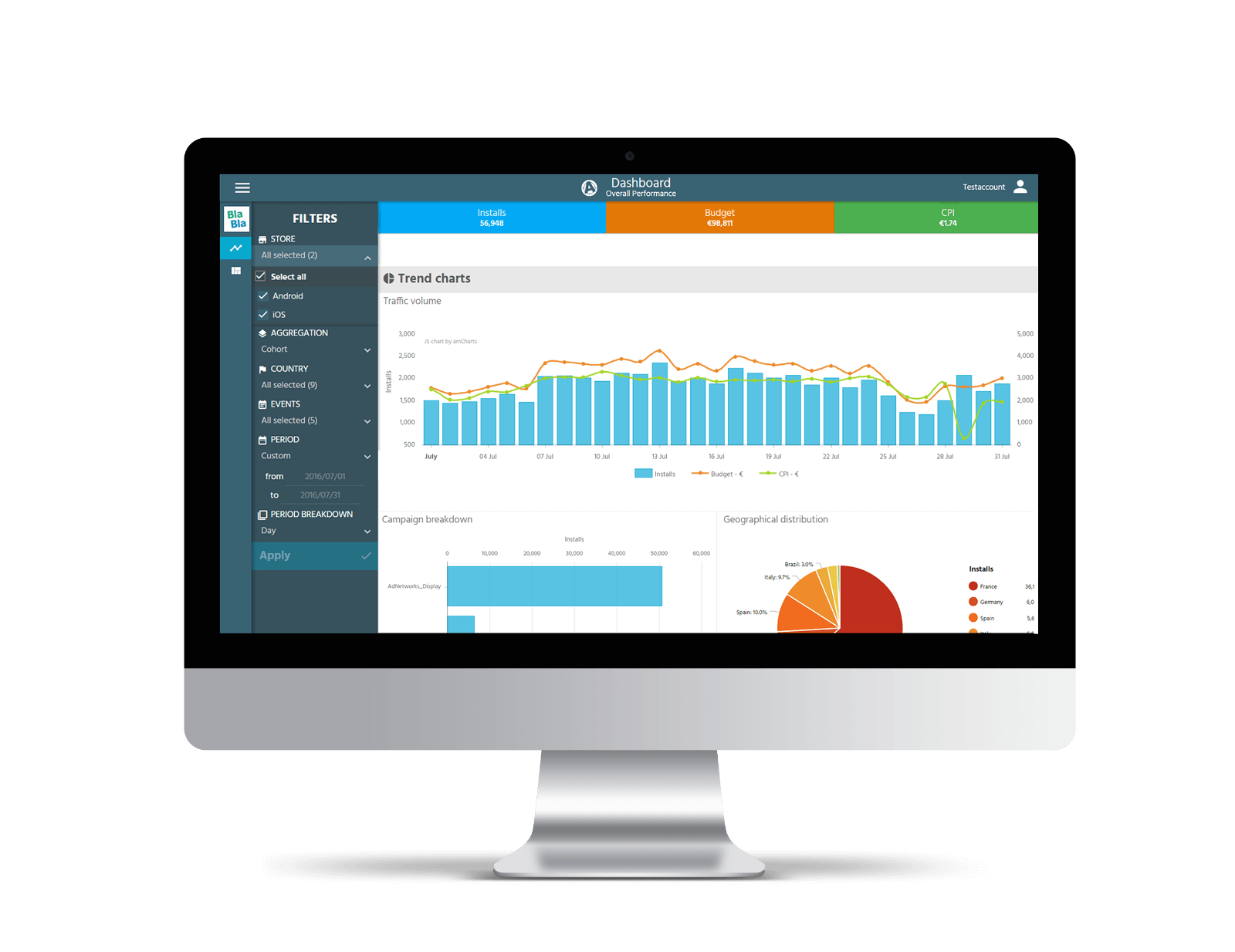 Mastering technology to create performance
Optimization technologies are the key of our campaigns' success. They make it possible to define the optimal criteria of advertising performance: target, design, cost, location, profitability… Thanks to advanced capabilities of management, analysis and use of Smart Data, they guarantee a return on investment.
The perfect advertising, with a good price, at the right time, for the right person
SEO - SMO...
Combining advertising and reputation
Attract, seduce and trigger millions of users' buying act thanks to advertising... But more than that... Manage global digital marketing strategies by optimizing reputation and SEO.
Combining advertising and reputation for efficiency
Our vision of Digital Marketing is global. The performance of user acquisition through advertising is now closely tied to the management of brand reputation. Hundreds of people work every day on SEO and reputation using all available levers: SEO – SMO – ASO…