Telco Wallet, a Mobile Payment Method full of opportunities
Bring an innovative purchase method for your customers:  secure access to the checkout and easy money deposit, linked to the user's mobile phone number.
An ideal payment method in unbanked countries
Unlock new business opportunities with Mobile Wallet
Telco Wallet embodies the next generation payments: users can deposit money into an account linked to their mobile phone number and access to it, either by paying for digital services or directly in stores. This payment method is 100% secure and a perfect alternative for unbanked regions.
Increase Customer retention
Telco Wallets increase Customer retention as they are widely used by customers due to their security and accessibility. Telco Wallets are efficient option for enhancing customer loyalty and adapting to some market realities.
Security and accessibility in just a few steps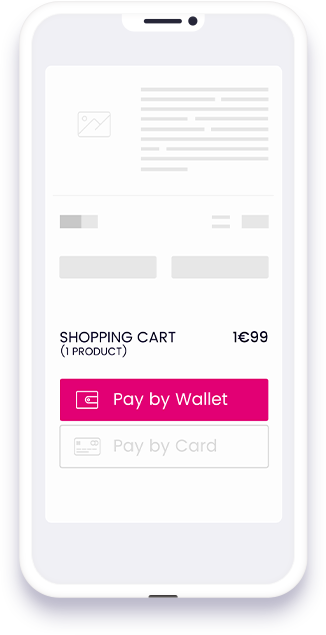 First step – the user chooses to make a purchase with his wallet.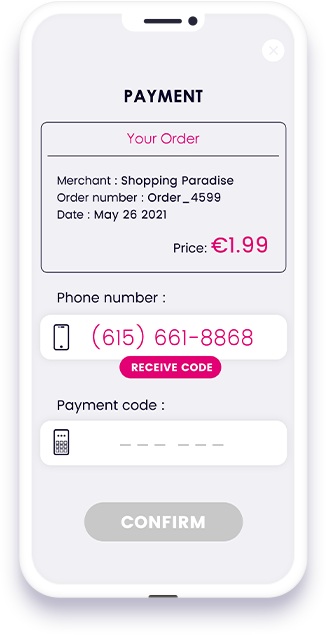 Then, he enters his mobile phone number to receive SMS code to secure the transaction.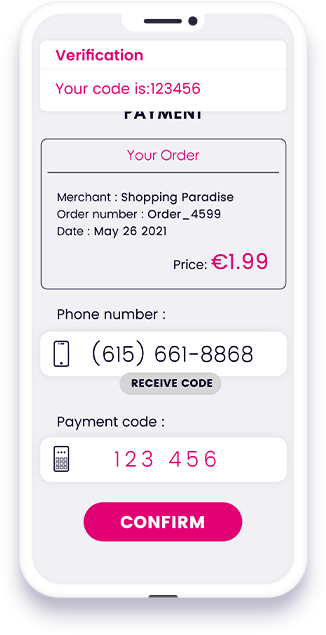 After receiving the SMS, the code is automatically inputted in the payment page.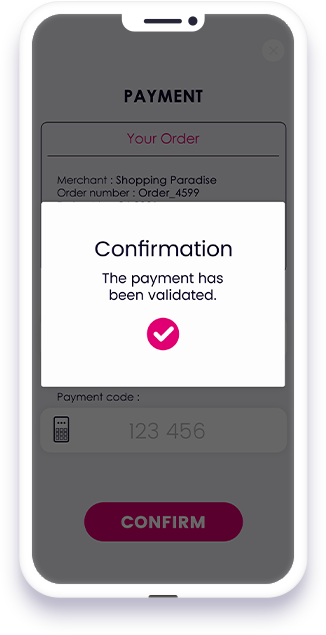 The payment is confirmed, the user can now fully enjoy the service!
The Benefits of Mobile Payment with Telco Wallets
For Telcos, Merchants and users
Benefit from all the advantages of mobile payment
Beyond innovative purchase methods, we consider the Merchants' needs and help them to connect to Telcos worldwide.
You have a question about Mobile Wallet?
We have an answer...
Telco Wallets are a mobile payment solution that allows users to access electronic money with their mobile devices and pay with the money stored in their wallet without having a bank account. It is a widely spread payment solution in countries where financial inclusion is slightly extended. Telco Wallets provide a secure and smooth experience for everyday purchases.
Telco Wallets are digital wallets where users can store and share money as well as easily complete transactions. This single payment interface allows users to be directly charged without sharing any information than their phone number and the SMS received to secure the transaction.
The only thing you need to purchase is a subscription or prepaid plan with a telecom operator that is linked to your Wallet. Then, you enter your phone number and receive an SMS to confirm and secure your payment. After you can follow all your purchases directly on your Telco Wallet App!
Mobile Wallets are very easy to use! Users can deposit money into an account linked to their mobile phone number and then access to it for purchases, money sending or even manage their stored funds. The payment can be made by QR Code or phone number, this easy use provides a very smooth, simple and secure customer experience.  
Telco Wallet is a comfortable way of making on-line transactions for digital merchants and in-app charges but also to purchase directly in stores. A user can use Mobile Wallet in any place, either a digital or real one with the sole condition that the merchant proposes this payment method. Regarding the continuous increase of Mobile Wallets, this payment solution is expected to grow exponentially in the coming years.
Mobile Wallet payments can be deployed worldwide. It is mostly used in emerging countries where people have low access to banking services. Among the 310 live services identified in 2020 all over the world, more than a half were in Africa!