2 days, 105 attendees, 33 speakers, 47 exhibitors from all across the mobile payments industry… The Global Carrier Billing and Mobile Payments Summit 2023 took place in the Novotel Amsterdam City during September 19th and 20th gathering some of the key companies of the industry, including telecom operators, renowned merchants and enablers and aggregators from across the globe.
From financial inclusion through alternative payment methods and technological advances to developing partnerships and bringing awareness to the opportunities that DCB and Mobile Money present, every hot topic around the payments industry was covered in the gathering. Our team had a visible representation with a booth showcasing Digital Virgo's offer to help telcos and content creators and distributors boost their revenues, acquire new users and retain clients. Representatives of the company from different regions flew to Amsterdam to meet with partners and discuss the near future opportunities.
The event analysed the whole mobile payments universe predicting the future of different payment methods, while analysing emerging solutions and monetisation strategies.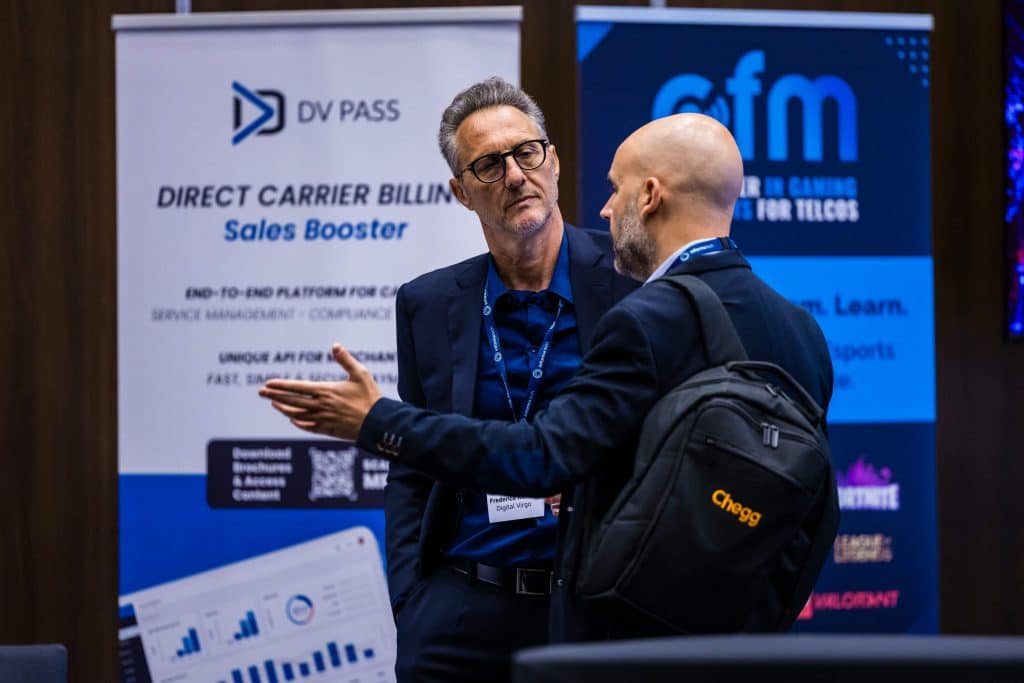 "The event is becoming the reference for mobile payments (DCB, but also Mobile Money and eWallets) in Europe, with some telcos from MENAT and Asia too. This year has also seen an increased presence of digital merchants (looking for new payment solutions and/or countries to operate). The conferences were really interesting, and the meetings were numerous but challenging, due to the short breaks. The 2023 edition was a success for Digital Virgo, participating in one of the panels and having many fruitful meetings".

Frederico Rosato (Group Sales Director MENAT & APAC at Digital Virgo)
Growing DCB into a mainstream payment method
"The digital economy is reshaping the payments ecosystem", stated Amelia Newsom-Davis, Director Payment, Messaging and Identity at Orange France. In this context, Direct Carrier Billing has a key role to play as one of the alternative payment methods with the biggest potential. But… what needs to be improved in order to make DCB a mainstream payment method that reaches a wider number of users? Both Amelia Newsom-Davis and Martin Schurig, Head of Financial and Enabling Services at Telefónica Germany, agreed that Carrier Billing needs an improved branding and promotion to make it better known, to reach the younger users and incentivize the daily use. Along this, the prevention of fraud for sustained growth and the open dialog with regulators should be a constant to make DCB an established payment method that unlocks its potential for both customers and companies.
"Global Carrier Billing and Mobile Payments Summit is one of the most relevant events for our company. Many key players and decision-makers from the European, MENA and other markets were present. There were some very interesting perspectives on mobile payment shared during the keynotes and panel discussions".

Sebastien Gachie (Head of Customer Success at Digital Virgo)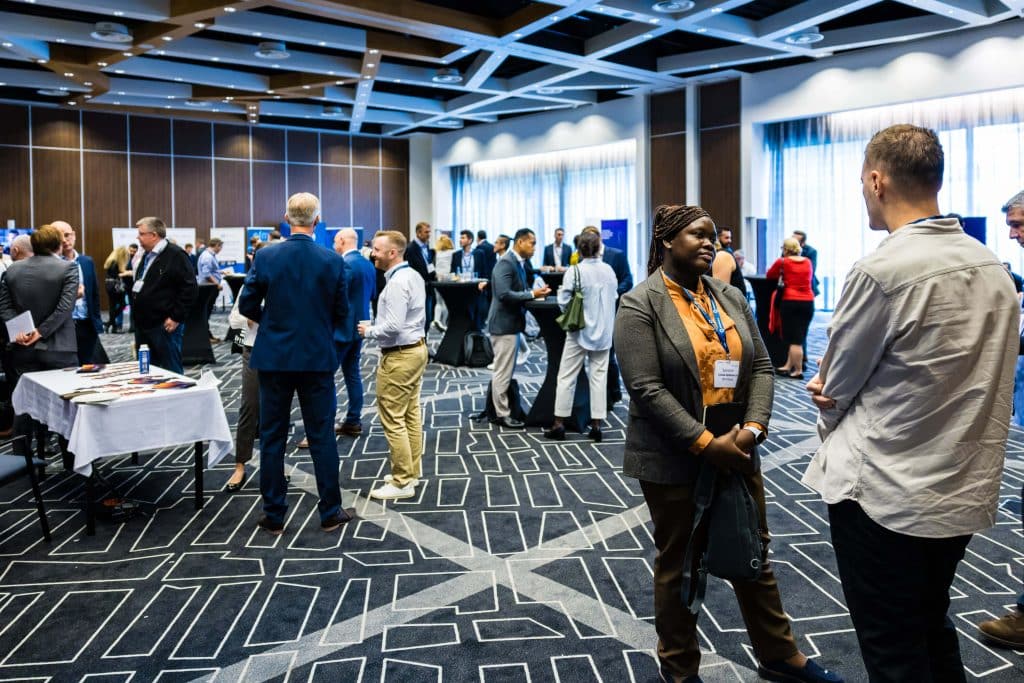 From digital content and services to physical goods
The physical goods conversation has been a hot topic for a long time now in the Carrier Biling ecosystem. All the participants agreed that to make DCB take the next step, physical goods are key. Subscription models, partnerships… there are several options to introduce this payment method into the daily routines of online buyers worldwide. The future looks a lot like this.
Alternative Payment Methods in Africa and the Mobile Money revolution
As expected, Alternative Payment Methods in Africa draw a huge part of the attention during the event. From financial inclusion to digital accessibility, key players such as M-Pesa debated about the factors that have made Mobile Money such an established payment method. The improvement of networks and connectivity and the access to devices (considered too expensive now, the same way as mobile data) were spotted as some of the main challenges in the region.
But not only payment methods and Mobile Money, according to the experts Africa has a huge young population full of creators and developers that have the necessity to be able to distribute their content. This makes aggregators an essential part of the ecosystem to create new revenue streams for creators and make content accessible to a broader part of the population.
"There is a real need of mobile payments and distribution channels. There is still a great lack of access to traditional payment methods", concluded Jason Masai, Interim Head of Digital Product at M-Pesa.
Get in touch with Digital Virgo
If you could not attend Global Carrier Billing and Mobile Payments summit but want to know more about how can Digital Virgo help you engage your audience, build loyalty programs and generate new revenue streams, contact our team here.
Credits
All pictures used in this article are from Richard Theemling Photography & Media Services.