Strenghten your customer base with White Label Services and Marketplace
Animate your user base by integrating trendy and high value-added content to your offer. Entertainment, Education, VOD, Music, Esports, Games… Onboard Premium Services and make it yours with a white label, thematic hub, stores and marketplace.  A fast and secure integration linked to user acquisition campaigns and bundling operations to bring more power.
CAPITALIZE ON LOYALTY & CONNECT TO NEW CUSTOMERS
In an instant, bring the best out of the Digital Content World
Our portfolio of premium content services, DV Content, gives you the opportunity to be connected quickly and efficiently to key players of the content ecosystem. Access the network of premium Merchants in the entertainment and digital world.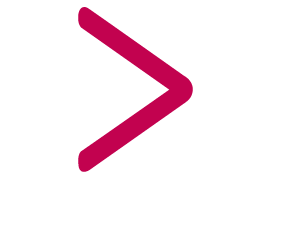 +300 Merchant Connections Worldwide
Choose the most relevant Digital Content Services for your customers and deliver them the best experience. Our goal is to help you to enhance the full potential of the premium content in more than 40 countries.
A Catalog of Premium Content Apps & Services
Music
TV & Streaming
VOD
Lifestyle
Gaming & E-sport
Kids
Parenting
Sport
Cooking
Social
Dating
Music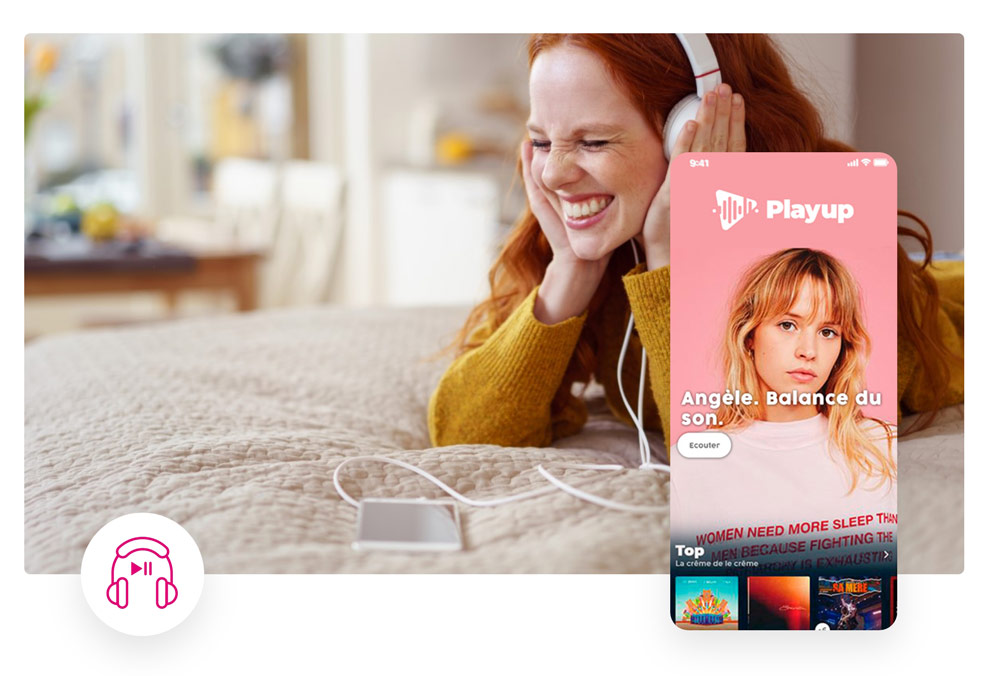 TV & Streaming
VOD
Lifestyle
Gaming & E-sport
Kids
Parenting
Sport
Cooking
Social
Dating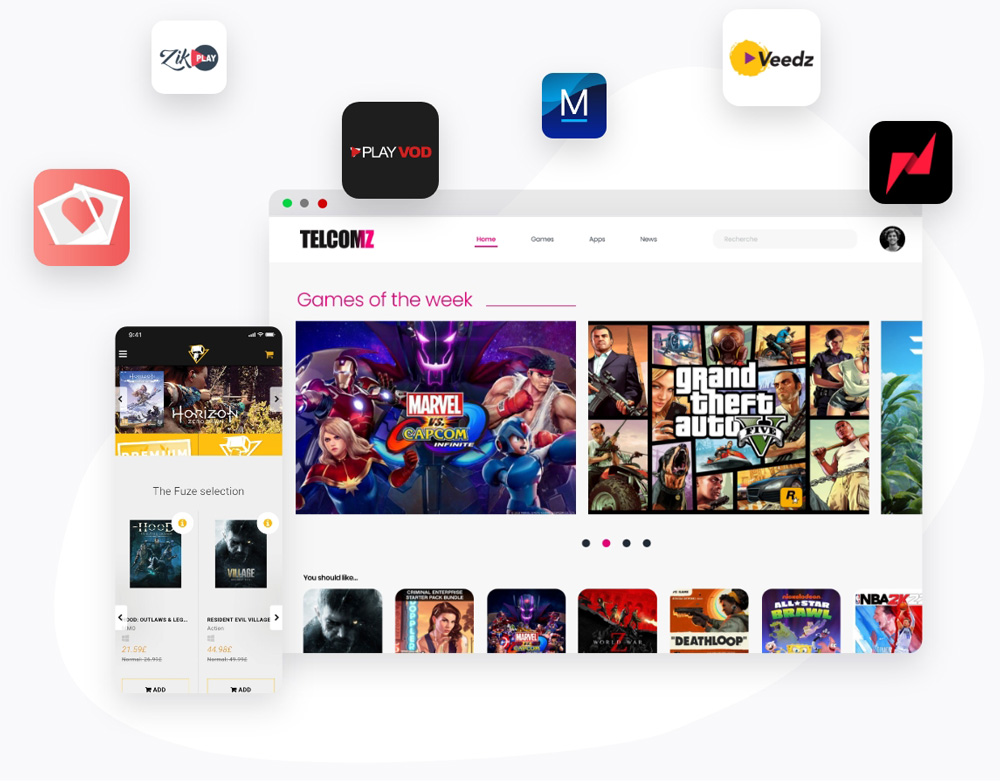 Thematic Hub & Marketplace
Digital Virgo provides operators with a range of entertainment portals in multiple categories: Gaming, eSport, Music, VOD, Kids … 100% outsourced and managed services available in a web app, native app product or customized with a white label. All the products can also be integrated in a global thematic hub or marketplace.
We provide a customizable white label solution for Carriers by adapting our Apps & Services to client's cultural and technical needs. The already-polished and fully tailored platform perfectly fits Carrier's needs and expectations, giving you advantageous flexibility. 
We help you to build your brand with fewer resources and help your business to easily grow, providing to you a package of premium offer gaming, VOD, Streaming … Our Team also works on online marketing campaigns and analyzes data through specially designed dashboards coming from different acquisition levers to ensure the performativity.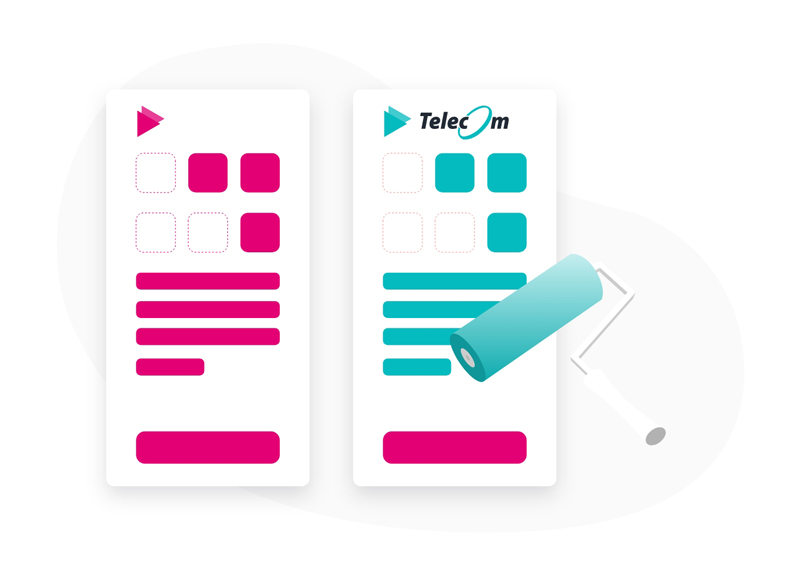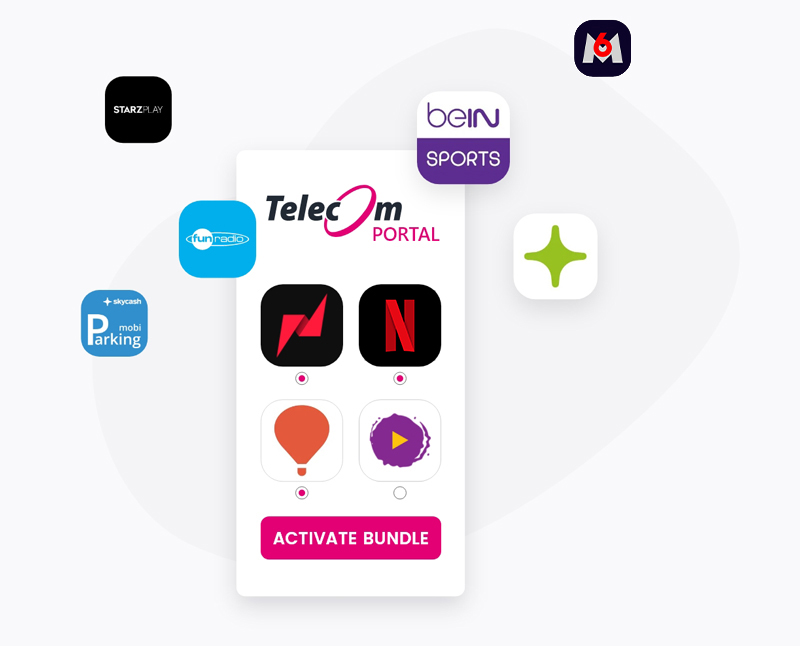 Enhance long time customers and engagement, thanks to our partnerships with leading Merchants worldwide. Beyond the connection to enable the payment, we offer customized and turnkey bundles that can be deployed easily and quickly. 
Promotions, packages and partnerships with leading Merchants worldwide to boost conversions while driving customer lifetime value. 
Acquire end users and strengthen customer loyalty with our loyalty programs. Propose customized games to your users and give them opportunities to win telephone credits and other prizes. 
Animate and retain your mobile customer base: Points programs, Auctions accessible on the e-commerce site, coupon codes, gift shops …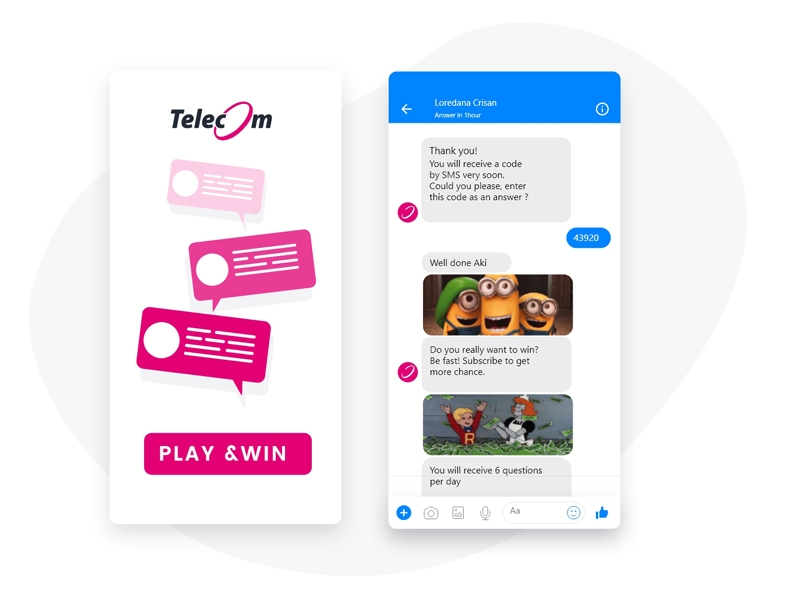 Our Content Partners & OTT Services
Our portfolio onboards premium content coming from the key players
Discover our Portfolio of Premium Services & Partnerships
Qualitative entertainment platforms with our DV Content solution.