Optimize & Manage Mobile Payment with Dedicated Platforms
We optimize and promote the use of Mobile Payment through platforms that are designed, created and developed to meet the specificities of Merchants and Telcos.
Technology to enhance carrier billing
Powerful and complete solutions
Tailor-made platforms that are designed to meet the needs of Telecom Operators and Merchants in order to enhance mobile payment and grow their business.
Global strategies to address mobile payment in its entirety, whether you are looking for an audience monetization solution or premium digital content service.
Platforms created, thought out and developed for Telecom Operators and Merchants.
Our platforms are optimized to meet your challenges and manage all technical, commercial and relational aspects for you.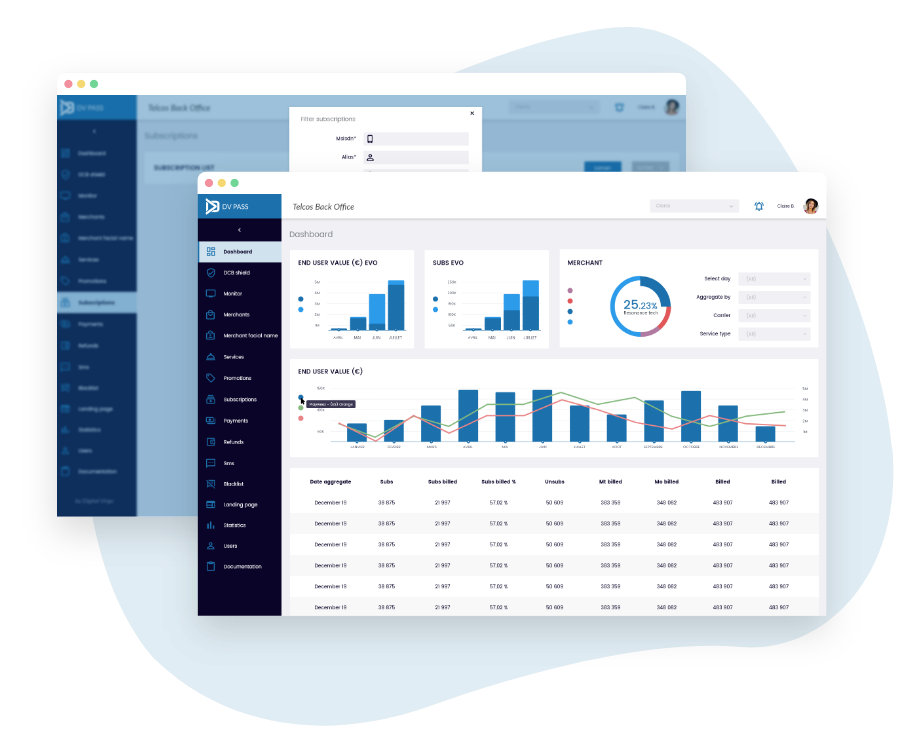 DV Pass, the Billing System Management Platform​
DV PASS is a technical platform that allows Merchants of goods and services to be connected to the billing system of Telecom Operators. Their customers can then pay for their purchases via their mobile subscription as part of their monthly bill or as prepaid cards.


DV Live, a Platform dedicated to Audience Monetization and Interactivity Programs with Carrier Billing natively integrated
DV Live Technology provides a Direct Connection to the world's leading Telecom Operators. More than 120 partnerships enable us to offer optimal technical services in terms of deliverability and allow us to include in our services a Telecom Payment add-on adapted to interactivity operations.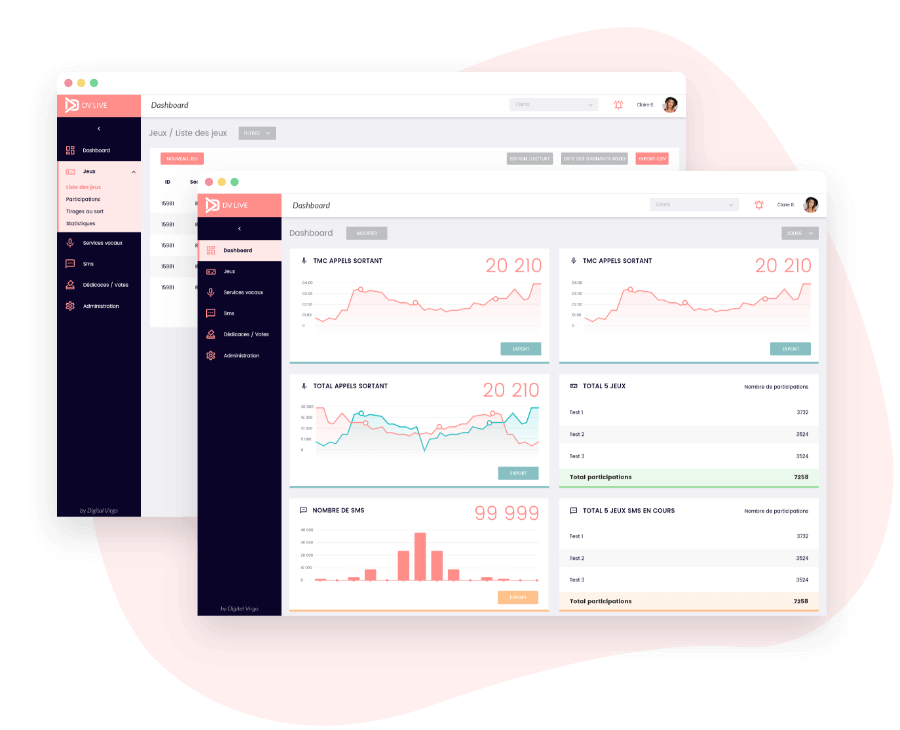 DV Ticketing, a range of Technical Tools and Platforms to manage the payment with Digital Tickets
DV Ticketing is a digital ticketing solution that allows SMS payment via telecom operator's billing system. We manage the process from the integration to the ticket delivery. We add an SMS payment method and adapt our API to your service.


DV Content, a Portfolio of OTT & Premium Applications and Digital Content Services
DV Content facilitates the way users access and pay for their favorite content. We offer you a wide portfolio of well-known brands, tailor-made subscription services with the best promotions and bundles to increase your revenue.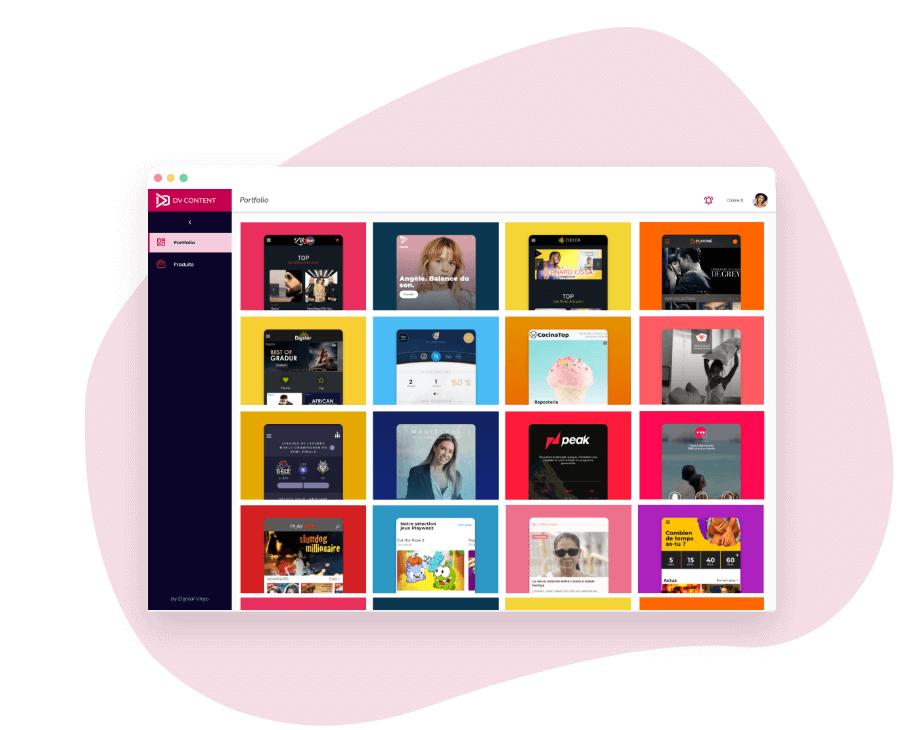 grow your mobile payment revenues with data center management
Find out more about the value of quality Data with Direct Carrier Billing