Millions of radio listeners in France
More than 42 million French people, according to the Global Radio study carried out by Mediametrie, listen to the radio every day, both via radio and digital devices. Among them, nearly 8 million daily listeners use digital media. The mobile phone remains the primary digital medium used to listen to the radio with 4.4 million daily listeners.
In addition, 2,3 million people listen to catch-up* radio daily, with an average daily listening time of 1 hour and 6 minutes.

The computer was the digital device people used to listen to the radio for the longest time (2 hours 28 mins on average per day and per listener), i.e. 28 minutes more than on a mobile phone (2 hours).
Our radio interactivity programs
For more than 10 years, our DV Live team has helped animate, retain and monetize the media audience (press, radio, television and digital media) through off-line and on-line interactive devices.

As a leader in antenna interactivity, we put our expertise at the service of our partners. We offer innovative concepts adapted to the media and audiences of our clients while accompanying them in the execution of their projects.
We enable radio stations to animate their programs and generate revenue by offering their listeners devices such as contests, signings, voting or polling. Here are some of our solutions managed on the single DV Live interface:
Within a unique interface, Media clients can easily manage various contests. They can choose the gameplay, the prizes and the most appropriate channels (SMS+, Voice, Web). Our DV Live Team also provides dedicated Dashboards via which our clients can analyze the reach of their actions.
We propose to the Medias a direct interaction with the audience through voting campaigns and operations, that allow speakers to comment in real time before the results are announced. They can define the votes, manage the time intervals and engage voters in various gameplays.
We also create and enhance dedication campaigns. The media has the opportunity to interact with their audiences, collect autographs and messages via a dedicated prompter. The DV Live solution is available with the possibility of moderating and liking the messages instantly.
We develop and integrate templates for contests, votes or surveys on websites and social media networks. It is an excellent tool for animation and acquisition of opt-in database for the media. It also helps to present attractive offers to advertising companies.
To populate the customer base, we adapt the forms according to Media's design and collect contact information from its visitors.
Discover our customer portfolio :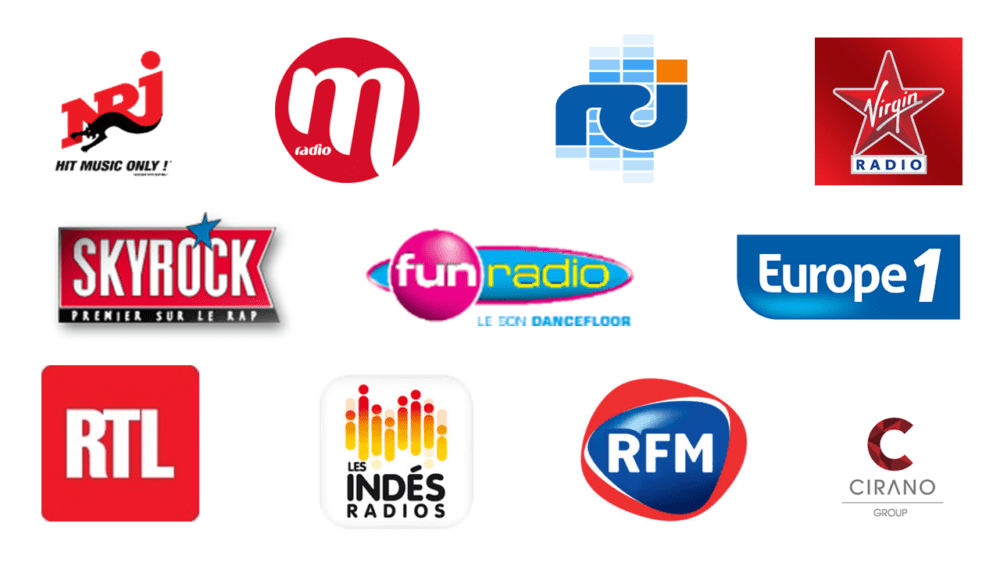 Find out more about our previous projects here: dv-live.com